Tips:
1. We Need You To Provide Game Account And Password To Finish Your Order, We Promise: NEVER Disclose Any Customer's Information!
2. Please Don't Sign In Your Account While We Logging Your Account!
3. If We Can Not Login Through Your Account After You Paid, We Would Send An Email To Your Inbox Or Spam Box. Please Reply To Us Immediately.
4. Normally Your Order Would Be Completed Within 10-30 Minutes! Please Be Patient.
CSR Racing 2 ->IOS
CSR Racing 2 ->Android
Standard Packs
In 1.8 New Version, The Game Officially Encrypts The Archives.
All Changes To The Archives, Especially The Adding Of Gold Keys And Silver Keys, May Result In Non-Multiplayer Games. (Changing Gold Keys Will Definitely Be Blocked)
Please Consider It Carefully Before Order. After Recharging, No Aftersales And No Returning!
Kept Progress + 50K Gold Coins + 30M Silver Coins + 6000 Gold Keys + 6000 Silver Keys + 6000 Bronze Keys

$ 8.99
Kept Progress + 80K Gold Coins + 60M Silver Coins + 8000 Gold Keys + 8000 Silver Keys + 8000 Bronze Keys

$ 13.99
Kept Progress + 100K Gold Coins + 100M Silver Coins + 12000 Gold Keys + 12000 Silver Keys + 12000 Bronze Keys

$ 17.66
Kept Progress + 200K Gold Coins + 200M Silver Coins + 20000 Gold Keys + 20000 Silver Keys + 20000 Bronze Keys

$ 25.66
We Suggest:
If You Like To Play The Csr Team, Please Don't Change The 3 Kinds Of Keys, Gold And Silver Coins In The Game.
The 1.8 Version Block Seriously! It Is More Safe To Adding Cars!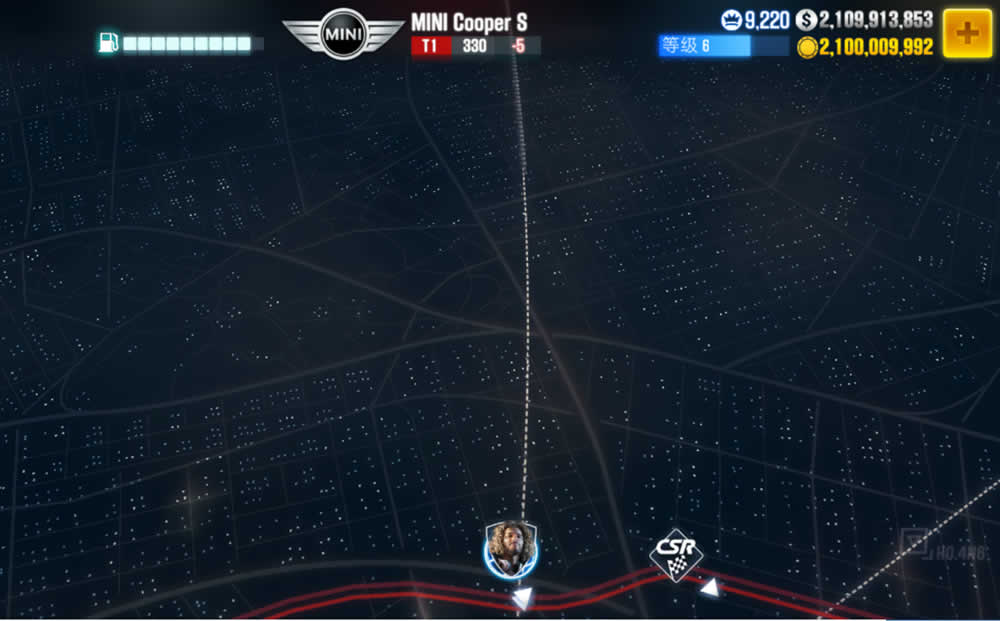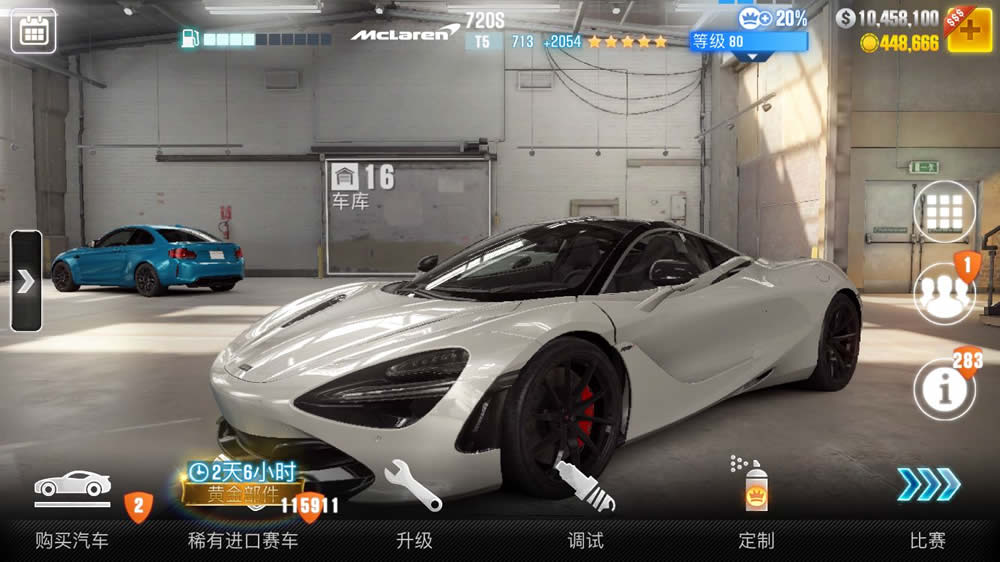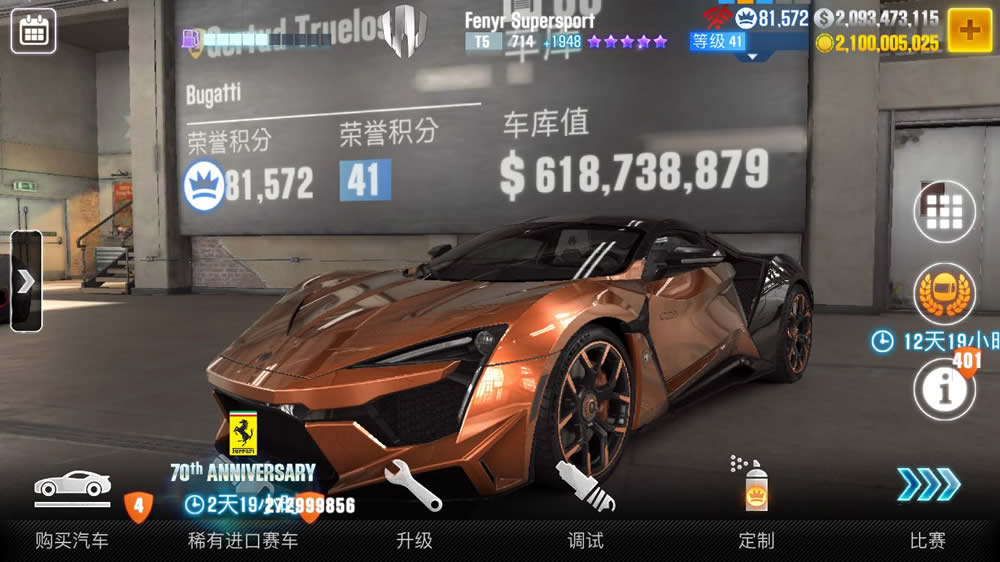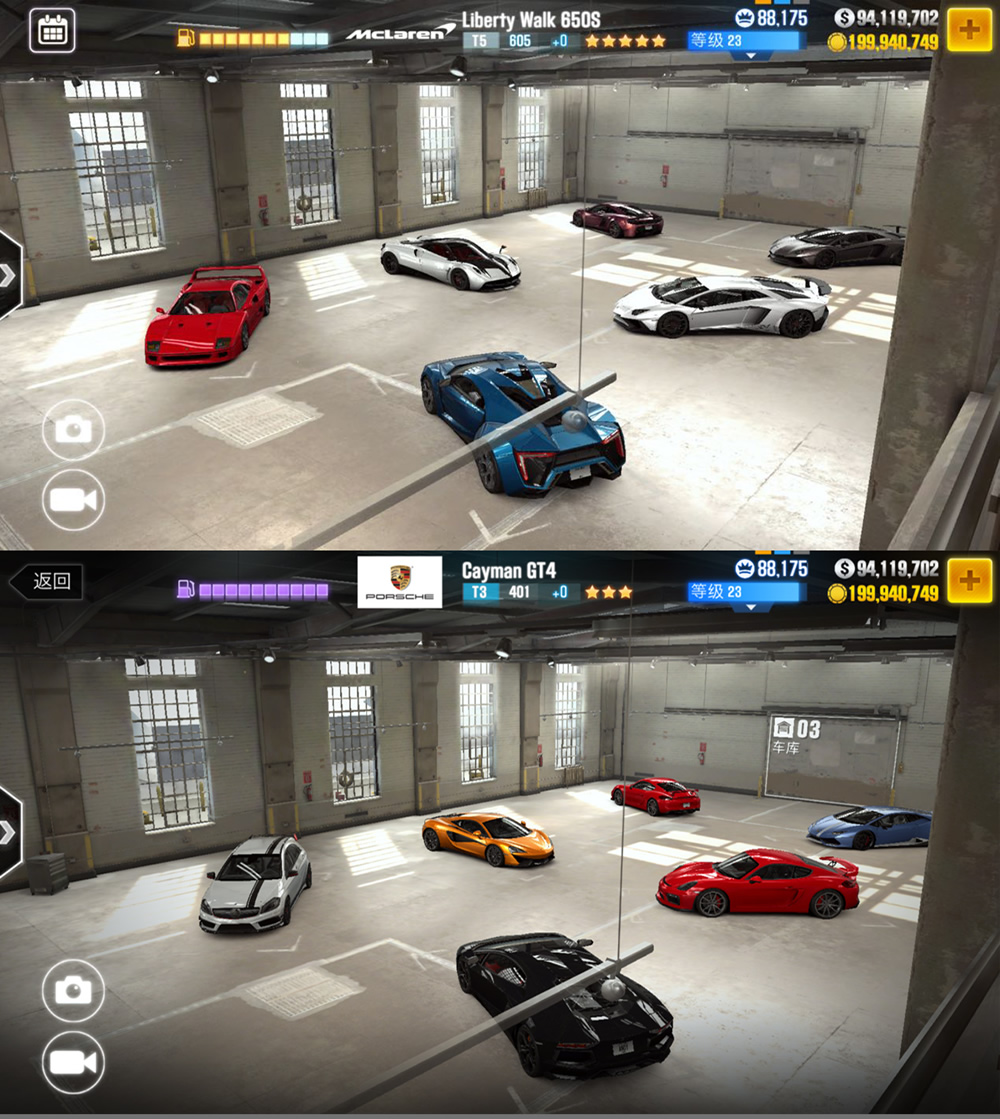 CSR Racing 2
is a car racing video game on smart phones, features a brand-new gameplay style and delicate graphic. It's different from traditional racing video games: gamers create their account and avatar to drive to compete with other gamers in the way of challenging their shirting skills. Manage to upshift your clutch in proper time to accelerate swiftly. So you needless to control the direction, to corner, to brake and any other irrelative things. Just focus on shifting, and leave other things to your car. Now the game has been in running for more than three years, there are numerous veteran gamers and new starters in the game, the appeal of reducing the price of the in-game purchases are getting hotter over time. But as the CSR Racing 2 is the only type of this type of game, there are no alternative for gamers to replace.
CSR Racing 2 Cash
is one of the currencies in the game, which can be earned from winning matches and leveling. You can use it to buy some basic types of cars, sometimes the purchases need a countdown to deliver, when the car quality getting higher, the delivery time will be longer. You can use
CSR Racing 2 Gold
to reduce or remove the delivery time, but the CSR Gold isn't easy to get – It can be get only from your leveling. So the total amount of CSR Racing Gold are fixed for every gamers. In comparison, CSR Cash is easy to get and infinite but useless when in high level, and many supercars won't support Cash. The Best and Fastest way to get Legend Cars is to use Gold Keys, Silver Keys, or Bronze Keys to bid for some limited edition cars from Rare Imports.
Mmocs.com
is the best store for gamers to
Buy Cheap CSR Racing 2 Gold Coins
. There are Unlock Service free for you if your account was limited to offline game after purchase, and we promise some small amount of goods that 100% Safe for you. If you want to Recharge
CSR Racing 2 Gold Keys
with Low Price, you can have a try on our site. It's safe for you to Get Cheap CSR Racing Cash and Keys here. Our CSR Racing 2 Guide will also help you to get through some difficult stages in the game.