Type your order sheet number in the blank and click the button to inquire the transacting status.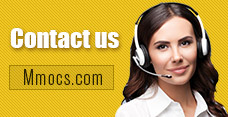 Why Choose Us
Lowest Price
We promise cheapest game currency for all games & platforms with timely update. There're also discounts on holidays.
Quick Transaction
We start transacting and dispatching your purchases once received your orders. No more than 30 mins process.
Safety Assurance
No hacked game currency or account. We promise 100% hand-farmed safe coins & credits with no banned precedent.
Refund Policy
Refund will be processed in 1-2 days, the specifically refund time is based on your payment company. We usually don't accept any request of refund after the order completed.
Notice
Using illegal Leveling or recharge service may cause you account banned!
MapleStory 2 Mesos News & Guides
Secret of MapleStory 2 Handbook and Bosses Guide

MapleStory 2 Guides
2018-01-27 09:39:34
MapleStory 2
is the first sequel release of the 2006 worldie top
MMORPG
MapleStory(released in 2003 in Korea), features brand-new 3D graphics and combat style. Now the game franchise has been in service worldwide for more than 15 years, and to be honest, it is still in a rise trend on the population in the island. You know all maps are descripted as numerous of islands in the world. Previously gamers start in the rainbow village, but now they won't. The game redesign all maps, quests, classes, and bosses for the
MS2
, with win10 platform supported.Create several character for different classes and start the game to fight with mobs and gamers.
This time, the MapleStory 2 features an authentic
PvP
gameplay element, dissimilar with its predecessor. Maybe not all legacy gamers love the new graphics, maybe the
2D
transverse scrolling graphics are easier for casual gamers to master. Whatever, the game is set in 3D, and we need to adapt to its questing, fighting, petting, mounting, PvP system finally.

UI Details
Press corresponding shortcut key to summon windows in MapleStory 2 will help you improve farming efficiency. At the bottom it lets you drop mesos, auto arrange, or change your item auto loot settings. It is split into three tabs, the first being for equipment. The quest window is a bit different this time. Instead of being separated by areas, they're grouped into quest lines. Welcome to Mmocs.com, we are the best store for Cheap MapleStory 2 Mesos. Buy now to enjoy the huge discount! You can see all of the completed quests and your current quest in a quest line. On the right side is the description and completion requirements, and you can open the quest helper through this window.
Team Up for Farming
When you're finding a channel and a proper farming map to farm, you will most likely come across someone who is training on the same map as you do. Don't start typing in "CC PLZ!" in your chat box. Observe their skills and ability when they are killing the mobs and see how much damages they've done. You can also share your build to us, once adopted, you can get huge discount code for MapleStory 2 Mesos.
Different gamer has different idea on creating their unique archive
. If you think they look strong enough and is not an AFKer, then you should start trying to request a party with them. Once you are in party and they seems to be actively enough, you can start adding them to your buddy list for future maple training buddies!
Bosses Guide
The most notable duo bosses in MapleStory 2 are
Zakum
and
Pierre
. Chaos Zakum is more scary than difficult, hp-wise. I've cleared with half the time remaining at 1m range. Staying alive is the hard part, and not in a fun way. Varies a lot on how well you can hit the body with the arms continually respawning around it.
Chaos Pierre
1.5m to solo. 4m+ to no-split, though this varies a lot depending on how powerful your class is. I don't recommend doing this in a party because your "friends" can easily undo your hard work and/or get you killed. Duoing is manageable but I personally avoid it. Note that pet auto-pot pretty much removes the possibility of dying.
How to Upgrade Skills
You need to create characters that possess link skills and level it up to Level 70(3rd job advancement level). Next, link those skills to your primary character which you plan to level up to
Level 200
at the shortest amount of time. Maybe our site isn't the cheapest store to
Buy MapleStory 2 Mesos
, but our safety and transaction are the best out of question. All of our opponent stores admit it. If you have spare time, level those characters up to Level 100 to increase the
Link Skill
to Level 2 which provides additional benefit. If you are planning to create all of them, use those link skills to help you level up those characters first before linking to your primary character!
Scrolling Tips
Buy your 30% scrolls at an slightly average price of the market
. Cheap 30% scrolls always boom your equipment! Personally, I have boomed a lot of super godly equipment by using cheap 30% scrolls bought in FM. Many players boomed their godly equipment using this 30% scroll at the very last few slots of the equipment. You should gather some junk scrolls and equipment together with some average priced 30% scrolls before you start to scroll.
Mmocs.com
MapleStory 2 Guide
help MS2 gamers get through hard quests and scenario bosses, which will save time and money in the game.
Do not follow hack tips or your account safety will lose guarantee
. Periodically run your anti-virus software in case of Trojans. You can spend cash in the game to reset your SP(
Skill Points
), and AP(
Ability Points
). Add your points on the most effective aspect for your character before regret.