Type your order sheet number in the blank and click the button to inquire the transacting status.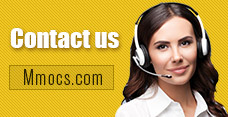 Why Choose Us
Lowest Price
We promise cheapest game currency for all games & platforms with timely update. There're also discounts on holidays.
Quick Transaction
We start transacting and dispatching your purchases once received your orders. No more than 30 mins process.
Safety Assurance
No hacked game currency or account. We promise 100% hand-farmed safe coins & credits with no banned precedent.
Refund Policy
Refund will be processed in 1-2 days, the specifically refund time is based on your payment company. We usually don't accept any request of refund after the order completed.
Notice
Using illegal Leveling or recharge service may cause you account banned!
Onmyoji Arena Jade News & Guides
Onmyoji Arena Beginner Guide 2019

Onmyoji Arena Beginner Guide 2019
2019-06-17 09:00:48
So, you wanna have a try at Onmyoji Arena, here's what you should follow to make most of the game.
First of all, do the tutorial missions. There is 8 missions in that section that teach you how to play, jungle and buy items.Most things you will learn naturally.
There are 6 different roles in this game : Samurai, Ninja, Tank, Mage, Marksman, and Support. Each role is unique and important in the game. Select one based on your own preference. ow that you know the roles, you need to know which lane is the most suitable one for each role. In OA there are 3 lanes. Top lane, Middle lane, Bottom lane.
Top Lane
Now, for Samurai they usually take Top lane or they can jungle if the shikigami is also a ninja. For example Inugami, he is more suitable for Ninja role. You can also use Shishio for ninja role. Tank always take top lane ok, it just doesn't work out very well if they go mid or bot.
Mid Lane
Mage mostly and normally take the middle lane. In mid lane as a mage you are expected to be well feed and also help bot or top lane when your lane is empty. Don't just stick around and do nothing. Help top or bot lane, but make sure don't stick too long either in other's lane. You will take their resources if you stick too long + your lane will be wide open. Marksman don't play well in this lane, it's just..mage vs marksman early game doesn't work ok. I seen it before xD. Exception Fakutachi, because her skills are all like mage. But still it will be a though battle. So I don't recommend this lane for marksman.
Bot Lane
Marksman and Support take this lane. Support don't always mean like full support. Mage can be a support too. In this particular lane you should be careful. Because usually ninja will try to ambush marksman. Support, please don't take the kills unless it is really necessary. Also support don't take that last hit for minnion then take all the money. Leave it for marksman.
Get into other MOBAs because there is way more content for games with bigger player base and you can get some general knowledge (MOBAs are quite similar) about how each role should be played (both on lane and in teamfights)
Learn as much as possible about this game, know every passive and active ability of every shiki. Know how much dmg are you gonna take and deal before going in a trade, game knowledge, map awareness and objective control are the keys to winning.
Learn to look at the MINI MAP. This is by far the best advise as a new player. Many new players tend to "tunnel vision" and dont realize their is a fight going on right next to them. The Mini Map is key to victory. Look at it all the time so you can have information about the enemies whereabouts. With that information you then can make smart plays and MOBA are all about smart plays. Like where is there enemy Jungler because he is the one that rotates and ganks, if he is far away you can be aggressive. All in all, in every MOBA, the MINi MAP is key to victory. Have your eyes glued to it.
For more news and guides on the game, stay tuned to Mmocs.com. And if you are in need of jade,
Cheap Onmyoji Arena Jade
are on sale at
Mmocs.com
, a professional in-game currency store.