Type your order sheet number in the blank and click the button to inquire the transacting status.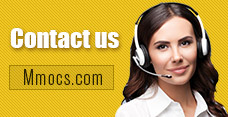 Why Choose Us
Lowest Price
We promise cheapest game currency for all games & platforms with timely update. There're also discounts on holidays.
Quick Transaction
We start transacting and dispatching your purchases once received your orders. No more than 30 mins process.
Safety Assurance
No hacked game currency or account. We promise 100% hand-farmed safe coins & credits with no banned precedent.
Refund Policy
Refund will be processed in 1-2 days, the specifically refund time is based on your payment company. We usually don't accept any request of refund after the order completed.
Notice
Using illegal Leveling or recharge service may cause you account banned!
Metal Assault Gold News & Guides
How to Improve Metal Assault Farming Efficiency?

Metal Assault Guide
2018-02-26 09:00:05
Zombies are here and there in
Metal Assault
, trying to bite your brain as always. You need decent gears, armors, weapons, and skill builds to conquer all difficulties in front of you. And strategy is also necessary in the game, this isn't a shooting game only, every vet gamers know that. This guide is literal without videos, but will help you better than videos because you can just appreciate the awesome operation of others, but cannot understand the knacks. Every paragraph of this article will teach you one useful method when in combat. Once you master all tricks in Metal Assault, you can summarize your own experiences as a comprehensive guide.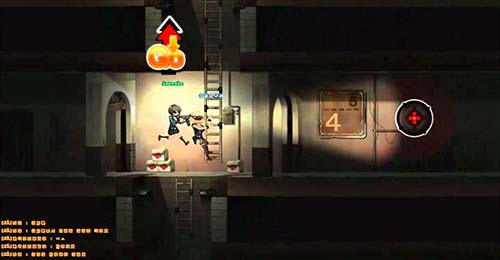 Experiment with the playing styles of each character before settling for just one, this way you can better understand whether or not that character will be to your liking in the long run. You'll need to consider which one best suits your style of play and whether or not you want to tank with Burton, sniper with Marie, assault with Carl or bunny hop around with Ai.
You can buy Cheap Metal Assault Gold here, and quit farming toughly in the game
. Just enjoy the pure joy of the game from now. Finding a good playing style method or knowing what style of play you plan to use will help in deciding which character will best suit an advantageous method that benefits you.
High Powered Rifles
are best out of rifles. You may can't understand, sure it takes less bullets to kill someone in PVP. Kill a Zombie in Co-op Mode, kill an enemy in Mission Mode, I'd recommend getting one once you get a decent amount of skill. By skill I mean can hit someone when their jumping, rolling etc. You do reload faster, but remember you will end up having to reload faster and once again reloading makes you a
Sitting Duck
, because as I said before 10 a pistol won't save you.
They temporary increase your weapon rank so you can use higher class weapons without spending any License EXP points
. What's so cool about it? Well, if you're having doubts if you should increase your license level just to use a new weapon, but you're not sure if the weapon is really better, this is your chance to do it without sacrificing your License points! Just open your gift box and keep the Forged License in your inventory. This will allow you to use higher rank weapons! Note: you won't see any changes in the Licenses screen, but you'll be able to equip the higher rank weapons.
The Timer shows how the time you have left to complete the map! The Round meter shows what round you are currently on. Your hotkey list shows what weapons, items and skills you currently have on, as well as your ammo, grenades and reload time. When you find the game is hard to going on for lacking of Metal Assault Gold or reliable Guides or Tips, just come back here to check our most timely
Metal Assault News and Guides
, it's always helpful! These are your enemies, and you receive ranking and score points for each kill. In certain maps, there are special mobs which give more points than others!
Hoping to both surpass her sister's memory and alleviate her own guilt, Ai became determined to join the
ROC
herself. She strives to both follow in Maii's footsteps and outperform her at every opportunity. Quick and nimble, AI complements the team well as a forward scout. Well, this is a very good skill for AI, since she is the "scout" character, at the beginning, put this skill in level 2 for run decently and help you to chase those enemies with low HP.
If you want to get some decent loots from mission mode, just do not doubting the chance or possibility, just do it. The drop rate are controlled by
GNISoft
, so it's no use to complain about this. When facing inextricable issues, you can come back here to find solutions. We not only sell
Cheap Metal Assault Gold
, but also provide most timely news and guides for gamers. Sometimes you find hard to clear the map, but you cannot forget most of online game are money making tool for developer and publisher. Mmocs.com hope you can build an awesome avatar in Metal Assault.