Type your order sheet number in the blank and click the button to inquire the transacting status.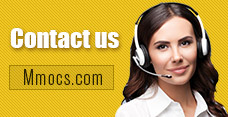 Why Choose Us
Lowest Price
We promise cheapest game currency for all games & platforms with timely update. There're also discounts on holidays.
Quick Transaction
We start transacting and dispatching your purchases once received your orders. No more than 30 mins process.
Safety Assurance
No hacked game currency or account. We promise 100% hand-farmed safe coins & credits with no banned precedent.
Refund Policy
Refund will be processed in 1-2 days, the specifically refund time is based on your payment company. We usually don't accept any request of refund after the order completed.
Notice
Using illegal Leveling or recharge service may cause you account banned!
FUT 22 Accounts News & Guides
FIFA 22 Ultimate Team How to get Better Players, Tips to Obtain Good Players in FUT

Sports Games
Buy FUT 22 Coins
How to get Better Players
Tips to get Good Players
2021-11-16 08:50:49
How do I get better at FIFA 22? How do you get good players in FUT 22? If you are seeking the answer of these two questions, then you will find answer on this article!
How to Score More Goals
·You can't score a goal if you don't have possession of the ball, so regardless of your tactics and approach, our first recommendation is to make sure you're recycling the ball when you have no obvious advantage. The best way to score is to pull your opponent out of position, but if you're up against a good player, there's a high probability that they won't bite. You need to keep moving and working the ball until an opportunity opens up. But it's important to remember that as long as the ball is in your possession, your opponent can't score. This keeps you on the front foot, and will inevitably lead to errors, which will be your best opportunity to strike.
·While you don't need to become a total dribble merchant, it can be a good idea to learn a few skill moves. Manoeuvres like the fake shot — performed by pushing the shoot button followed by the pass button — can help you to beat opponents and gain a yard or two of space. This can be particularly effective when you're one-on-one against a rushing goalkeeper, as you can sit them down and shoot into an empty net. This increases your probability of scoring significantly, which is the outcome you obviously want.
·Don't be afraid to switch the play and work the ball out wide. Crossing is really effective in FIFA 22, and something you'll want to take advantage of as opposed to just working the ball through the middle. If your formation allows it, make sure your wide players are getting into the box in crossing situations, so you have options at both the near post and far post to exploit.
The aerial game is much more potent this year, meaning that lofted through balls can be deadly in attack. Hold the L1 button and push triangle to lift the ball into space. You're going to want to put a little extra bite on the pass so you put it into the area ahead of your striker to run onto, rather than play it to feet.
Buy Ultimate Team players after the weekend
"Another great tip is if you're looking to buy a new team, the cheapest point during the week would normally be Sunday or Monday - straight after the weekend. This is when all your favourite players' prices would have become affordable - it will then inflate back up during the week."
Choose a more effective camera
The camera that is activated by default in FIFA 22 is much more oriented towards spectacle and graphics. It's prime goal is make the goal look good, but that's not necessarily the most effective way to play. So, if you want to be more competitive, we strongly advise you to change your game camera. Your goal should be to obtain a camera angle that is always parallel to the turf, offering great visibility of the pitch. In our case we like to play with Tele Broadcast, increasing the height and zooming out in the specific camera settings. Co-Op perspective is another good option with excellent visibility of the field, while remaining totally parallel to the turf.
Use Player Development Plans
One of the best ways to develop young players in FIFA 22 is to micromanage their progress through Development Plans. This section is sort of a hub for player development – you can see how each player is progressing, which of his attributes are being upgraded, and how close he is to increasing his OVR.
Development Plans will essentially allow you to focus on developing specific skills and attributes rather than letting all skills be developed at the same rate. For example, if you have a quick left-winger, you might want to select "Inside Forward" as his development plan to accentuate his speed and finishing.
The arrows next to each attribute will tell you how quickly said attribute is being upgraded. Green arrows mean fast progress, yellow arrows mean mediocre progress, and red minuses signify that the development isn't going as planned. This is usually due to a lack of playing time or bad form.
If you want to do better in FIFA 22, you need a lot of cheap
FIFA 22 Coins
to purchase top-rated and best players to form an ultimate team! Mmocs.com is the FUT 22 Coins store that can provide you cheap, safe, fast FIFA Coins!