Type your order sheet number in the blank and click the button to inquire the transacting status.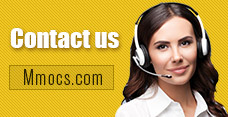 Why Choose Us
Lowest Price
We promise cheapest game currency for all games & platforms with timely update. There're also discounts on holidays.
Quick Transaction
We start transacting and dispatching your purchases once received your orders. No more than 30 mins process.
Safety Assurance
No hacked game currency or account. We promise 100% hand-farmed safe coins & credits with no banned precedent.
Refund Policy
Refund will be processed in 1-2 days, the specifically refund time is based on your payment company. We usually don't accept any request of refund after the order completed.
Notice
Using illegal Leveling or recharge service may cause you account banned!
PlayerUnknown's Battlegrounds Account News & Guides
Essential Tips and Tricks for Beginners When Playing PUBG Mobile Season 4

Mobile Phone Games
iOS Games
PUBG Season 4 New Features
PUBG Season 4 Guides
2018-11-27 08:40:36
Recently,
PUBG Mobile Season 4
, a popular mobile battle royale game is taking the world by storm. This brand-new mobile season promises a bunch of new features including a new game mode, vehicle, weapon, rare outfits, hairstyles and much more. At the moment,
the PUBG (PlayerUnknowns' Battlegrounds) Mobile 0.9.5 update
was already live on both iOS and Android operating system and available for playing. So if you are new to PUBG Mobile and haven't been able to grab at least one Chicken Dinner? Well, here are some PUBG tips and tricks which you should keep in mind if you are looking to become a pro at PUBG Mobile.
Manually Activate Learning
When you go into your first game, you just need to turn learning on before you actually go to battlefields. To enable leaning, go to the Settings using the small cog symbol and, well, enable it. Having this on means you give any other player as little area as possible to shoot, whilst being able to pick them off no problem.
Watch The Map To Track Gunfire
It' ll take a fair few games to learn the layout of certain areas of the PUBG map, let alone the whole thing. So to survive longer, you must know the map. For starters you need to know where the playing area is, this is a basic part of PUBG but if you have no spatial awareness you're never going to get far. While you're getting used to the landscape, make sure you're paying attention to the mini map and keeping an eye on the diminishing play area. The mini map plays an important role as a fire indicator on the map. If you hear gunfire in your vicinity, have a quick glance at the map and it'll show exactly where it's coming from. By the way, for
Cheap PUBG Account
, come to
mmocs.com
, where you can enjoy a 3% discount when you use the code "
MMOCSVIP
".
Shoot Only in Range
This is the biggest error in shooting to newbies in the game. Just remember that you should never ever open fire unless you know your weapon has a chance of hitting the target. While knowing when you're in range, you should keep the following basics in mind and take mote practice. Shotguns (especially the awesome S12K) and SMGs are useful for up-close burst damage, assault rifles and pistols are good for mid-range fights, and sniper rifles are perfect for long distance pot shots. Attachments can extend the range of some weapons—assault rifles with scopes can sometimes be better than sniper rifles—but some guns are only useful in specific circumstances. Shotguns, for example, are a great tool for clearing out a building but are practically useless out in the open fields. Where possible, try to keep complementary weapons on hand and don't carry two weapons that fulfill the same purpose.
Learn The Ropes
When playing PUBG, your first few games will be full of bots. The mobile version presumably does so to ease in newcomers, instead of having experienced players run all over them. As you play, you can get used to the very wonky controls as well as shooting and aiming on such a small screen, and your games will be filled with more players than bots, and as you reach the end of the match it will usually only be real players. So take advantage of the slow-paced first games against bots, and learn the best way to move forward as you face more challenging foes.