Type your order sheet number in the blank and click the button to inquire the transacting status.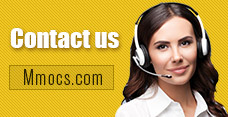 Why Choose Us
Lowest Price
We promise cheapest game currency for all games & platforms with timely update. There're also discounts on holidays.
Quick Transaction
We start transacting and dispatching your purchases once received your orders. No more than 30 mins process.
Safety Assurance
No hacked game currency or account. We promise 100% hand-farmed safe coins & credits with no banned precedent.
Refund Policy
Refund will be processed in 1-2 days, the specifically refund time is based on your payment company. We usually don't accept any request of refund after the order completed.
Notice
Using illegal Leveling or recharge service may cause you account banned!
Apex Legends Coins News & Guides
Apex Legends Season 18 Weapon Guide: How to Choose the Best Weapons in Season 18

Apex Legends Season 18 Guide
Apex Legends Season 18 Weapon Guide
Best Weapon in Season 18
2023-09-05 09:35:07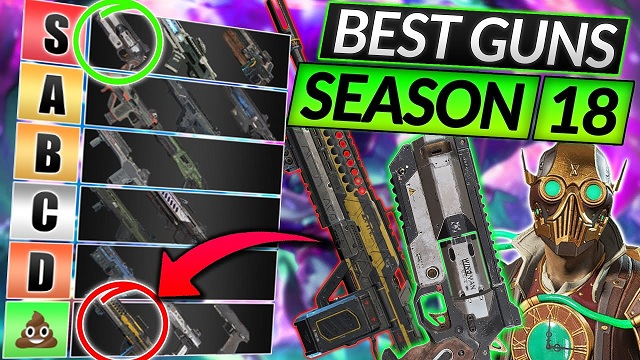 Apex Legends Season 18 is available for players now, many players are striving for climbing to the top rank board in the game. In order to make good performance in the match, it is necessary for players to choose the powerful weapons in Season 18. We are going to list best weapons for you in the article. Players can use
Cheap Apex Legends Coins
to get the latest battle pass for good rewards.
How to Choose Best Weapons in Apex Legends Season 18
S-tier Weapons
C.A R
The C.A R deals excellent damage in short and medium range encounters. If you're able to learn the recoil pattern, you can take down enemies in no time. The versatility of being able to switch between heavy and light ammo cannot be understated. If you have the chance, pick this weapon up as it performs nearly as well as the R-99.
R-99
The R-99 is still a solid choice for SMGs and can put out great damage in close and mid-range fights, even with the Season 17 slight nerf. The recoil is very easy to get used to and is improved with the laser sight attachments. For close quarters combat, the R-99 is the undisputed king.
Nemesis Burst AR
The latest arrival to the Apex Legends arsenal is the Nemesis Burst AR, and it's an excellent option for mid-range engagements. Armed with a four-round burst that keeps on firing when the trigger is held, the rifle also has an energy meter that fills up.
If you land your shots, 16.5% of charge is added to the meter resulting in an increase in fire rate. For mid-range and some long-distance scenarios, few guns come close to the Nemesis.
Mastiff
The Mastiff is a high-damage weapon that requires you to play aggressively. The weapon has had a turbulent history, with downsides of lacking refillable ammo and a sizeable reload animation that can obscure your vision.
Fortunately, the weapon does reload relatively fast, can is very much a capable gun within the right hands of a player who likes to push.
Peacekeeper - Shotgun
This shotgun has always been a deadly contender for the top gun in Apex Legends. When the game was first released, this and the Wingman dominated loadouts. With weapon stocks now being compatible with shotguns and a golden shotgun bolt added to the game, it's gotten even better. This gun can two-headshot nearly any combination of armor and helmets except Lv 2\3 helmet with red armor…then it takes three.
In Season 18: Resurrection this shotgun has been made even more deadly with the addition of Disruptor Rounds. This makes it deal increased damage to shielded targets, so you can shred their armor faster even without all the pellets landing.
Prowler - Care Package Submachine Gun
The Prowler has gone back into the Care Package in Season 18: Resurrection and it is deadly. It has been given the Select Fire receiver, so you can swap back and forth between burst and full-auto.
The Prowler's rate of fire and accuracy is so close to perfect that even in the hands of someone inexperienced with handling it, it's smooth as butter. No matter what weapon you have, swap it out for this if you ever get the chance.
These mentioned weapons are powerful in Apex Legends Season 18. Players can try to familiar with these weapons and choose the right one in battle. And you can also
Buy Apex Legends Coins
to unlock the new legends and skins in the game shop.