You Can Search All The Imformation About Coins Order.
Why Choose Us
100% Handwork
We guarantee safety of our best selling & all of our games to our clients.
INSTANT DELIVERY
Our customers are the most important component of our business. 24/7 Service, 100% Safety!
SAVING MONEY
Buy Hot Games for PS4, Xbox One with the cheapest price guaranteed all over the globe.
24/7 CUSTOMER SERVICE
Customers can buy Cions from mmocs.com anytime. We are committed to deliver within 15mins.
Notice
Using Illegal Leveling and Coins Service Might Terminate The Accoutn!
NBA Live Mobile Coins For Sale
NBA Live on Mobile Gets New Graphics and User-interface for 2016-2017 Season
2017-03-18 14:35:15
If you enjoy playing NBA Live Mobile, the latest update should make you happy. As of yesterday, the game has been update to reflect the 2016-2017 NBA season, and that means new courts, jerseys, and new rosters, including new rookies. The new update has also added Daily Objectives to the game and a ton of fixes to the gameplay. The most important ones are improvements to the passing game that now allow you to pass the ball around the perimeter without losing it easily, bumping into other players doesn't mean you'll lose the ball now - although the AI can still steal the ball from you - alley-oop mechanics have been fixed (which was a huge community request according to the developers), and much more fine tuning.
In addition to these changes, the rosters have been updated to reflect player moves, new items have been created, and there are now over 40 new rookie players from the most recent draft. So, for those who enjoy playing the game, this update should make it better all around. You can check all the changes in detail here. The update is live now, so go check out the new season.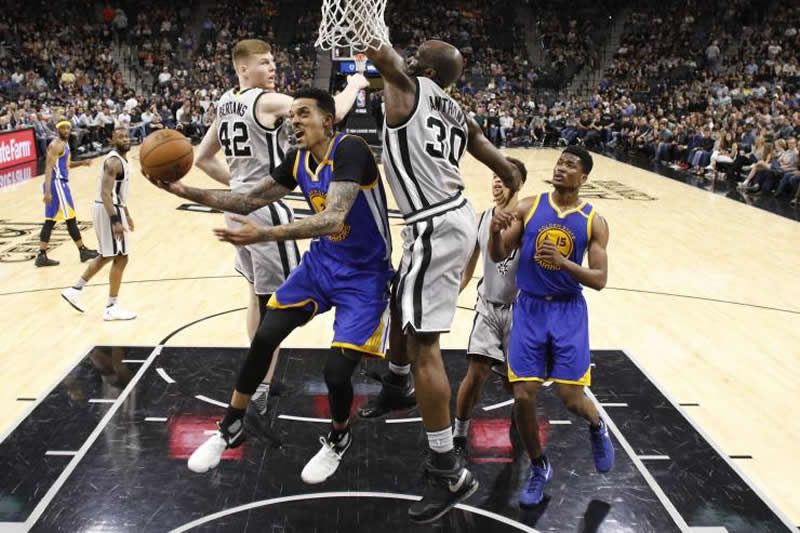 Electronic Arts announced today that it has updated its NBA Live mobile game, available as a free-to-play app for iOS and Android devices. While it gets Live ready for the upcoming 2016-2017 NBA season, the update also improves the game's graphics and introduces a new user-interface. This could attract more players, which could make NBA Live a bigger hit in the $36 billion mobile market.
NBA Live will now have new mechanics for alley-oops and improved passing, and EA has smartened the artificial intelligence for teams competing in the late stages of game. The update also includes support for the Russian and Turkish languages, with EA promising more languages to come.
The update also adds a Rookie Program mode, which lets fans play as league newcomers, including 46 rookies from the 2016 NBA draft.
Keep following our website mmocs.com for more NBA Live Mobile news. We are professional
NBA Live Mobile Coins
sales agents. We provide cheapest NBA Live Mobile Coins with best service and safe trade system for you. If you have any problems or questions, please contact with our after-sale service team. Follow our website. More discounts surprises waiting for you.