Type your order sheet number in the blank and click the button to inquire the transacting status.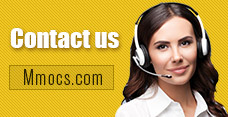 Why Choose Us
Lowest Price
We promise cheapest game currency for all games & platforms with timely update. There're also discounts on holidays.
Quick Transaction
We start transacting and dispatching your purchases once received your orders. No more than 30 mins process.
Safety Assurance
No hacked game currency or account. We promise 100% hand-farmed safe coins & credits with no banned precedent.
Refund Policy
Refund will be processed in 1-2 days, the specifically refund time is based on your payment company. We usually don't accept any request of refund after the order completed.
Notice
Using illegal Leveling or recharge service may cause you account banned!
FIFA Mobile Coins News & Guides
FIFA Mobile 19 Guide: Playerlist, Team of The Year Event Details and More

Mobile Phone Games
Sports Games
FIFA Mobile 19 TOTY
FIFA Mobile 19 Guides
2019-01-14 08:51:16
With FIFA 19 TOTY lineup released, the latest edition of
FIFA Mobile 19 TOTY player list
is here as well, as you can check below. Each Player was chosen based on their outstanding performance last year from
55 nominee players
. Now, it's time to strengthen your line-up with these amazing TOTY Players!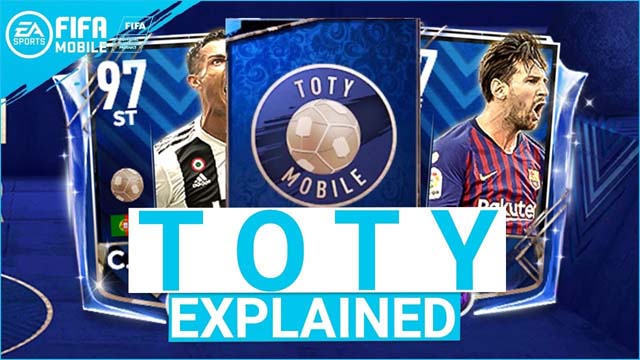 Here's a full list of FIFA Mobile 19 TOTY Starting XI Players:
| | | | | | | | |
| --- | --- | --- | --- | --- | --- | --- | --- |
| Players | Pos. | OVR | Skill Boost | Club | League | Nation | Pos. Chapter |
| Cristiano Ronaldo | ST | 96 | Positioning | Juventus | Serie A TIM | Portugal | Attacker |
| Lionel Messi | CF | 96 | Shot Power | FC Barcelona | LaLiga Santander | Argentina | Attacker |
| Kylian Mbappé | ST | 94 | Finishing | Paris Saint-Germain | Ligue 1 | France | Attacker |
| Kevin De Bruyne | CAM | 94 | Captain | Manchester City | Premier League | Belgium | Midfielder |
| Luka Modrić | CM | 96 | Free Kick | Real Madrid | LaLiga Santander | Croatia | Midfielder |
| N'Golo Kanté | CDM | 93 | Short Passing | Chelsea | Premier League | France | Midfielder |
| David De Gea | GK | 95 | Reflexes | Manchester United | Premier League | Spain | Defender |
| Sergio Ramos | CB | 95 | Tackling | Real Madrid | LaLiga Santander | Spain | Defender |
| Marcelo | LB | 94 | Crossing | Real Madrid | LaLiga Santander | Brazil | Defender |
| Raphaël Varane | CB | 93 | Interceptions | Real Madrid | LaLiga Santander | France | Defender |
| Virgil van Dijk | CB | 93 | Defending | Liverpool | Premier League | Netherlands | Defender |
FIFA mobile 19 TOTY Event Details
What can I get from TOTY this year?
Coins, Skill Boosts, TXP and of course a ton of players!
First off, is this event F2P/P2W focused?
As a F2P you can achieve a lot from this event, including at least one TOTY if you plan it right, but that solely depends on how smartly you plan the event for yourself. As a P2W you can expect to get a lot more rewards by spending small amounts and multiple TOTYs if you spend a lot. All in all the event is well balanced and there is something for everyone!
Some Basic Informatio :
The event lasts 14 days (in game from 15th to 29th)
The live event refreshes every 4 hours and is repeatable.
The nominee players are tradable. Starters will be tradable after the event ends.
Attackers Chapter unlocks on Monday, Midfielders on Tuesday and Defenders on Wednesday.
Chapters for TOTY :
Main Live Events Chapter
Attackers Chapter (gives Skill Boosts)
Midfielders Chapter (gives TXP)
Defenders Chapter (gives Coins)
Rewards Chapter
So where do I start?
Check out the ATT/MID/DEF Chapters, there you can use your points to redeem SB/TXP/Coins and progress towards TOTY Starter Players. Once you have made up your mind, start grinding live events of the points you'll require. The live events are repeatable, thus grinding them may prove to be really beneficial. This event is a lot like Freeze, so a particular chapter will be focused towards more SBs, Coins or TXP. Choose what you require, and work towards it.
TOTY Players :
There are 44 players, ranging from 82-90 OVR, that were nominated for TOTY but didn't make it. These are available from packs only.
TOTY Starter Players rated 90-92. You can get Starter players by completing the chapter nodes. You will need a certain number of TOTY players in your team to meet requirements for claiming a player.
Two 97 & 98 rated Prime Icons. These are the highest rated players. They can be redeemed in the Rewards Chapter. So, if you wanna add those TOTY player to your team, come and buy
Cheap FIFA Mobile Coins
at
mmocs.com
, where you can enjoy the cheapest price online by using the code "
MMOCSVIP
" for a 3% discount.
Rewards Chapter
You get Bonus points from completing Starter Players and nodes (achievements) in the ATT/MID/DEF Chapters. You redeem bonus points for additional rewards in the store. More nodes in the bonus chapter unlock as you progress in the ATT/MID/DEF Chapters. There will be 4 offers rotated daily (3 on first two days) in the store. You will need a certain number of TOTY players in your team to meet requirements in the various nodes of the Rewards Chapter.
Points
84 guaranteed (14 days, 6 times a day). In addition, you will get points from grinding the live event & packs. The drop rates for TOTY live events seem pretty low as of now. Also points for Midfielders and Defenders are gonna be maximum 78 and 72 guaranteed as they release later. But their base requirements are much lower than Attackers.
Coin Packs
There are 3 coins packs available in the store: Attackers, Midfielders and Defenders Pack. Each costs 500k. You can buy a maximum of 2 of any pack. Hence maximum 6 packs amounting to 3mil coins can be purchased for the entire event (not daily). Also, there might be more generic coin packs released later during the duration of the event.